Gap Analysis
Give us a call
0191 490 6700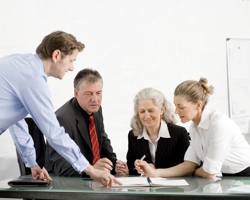 Putting a management system in place can be a long and frustrating process. If you're doing it yourself it can be hard to look at it objectively and see any potential problems.
Whether it's ISO 14001, ISO 45001 or ISO 50001 you're working towards, we can carry out a gap analysis for you. We'll look at what your situation is and tell you how to move forward and achieve certification.
Everything we do is always straightforward. We'll go through every clause in the standard of the system you're going for. We'll work out what you're already doing to meet those requirements, and what extra things you need to do to fully comply.
We'll look at your procedures, documents, forms and records. Once we're done, we'll give you a clear and comprehensive written report of what we found. You can use this as part of your action plan to make sure you're on the right track.
As legal compliance is a basic requirement of every standard, we could easily carry out a gap analysis for you when we're compiling your register of legislation. Together we can get you certification without all the stress.