Aspects & Impacts
Give us a call
0191 490 6701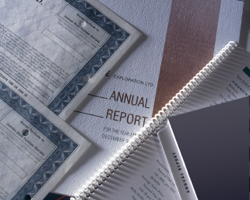 If you have ISO 14001 in place already, or you're working towards it, then you need to identify the aspects associated with your activities, products and services that you can control and which could impact the environment.
This can often result in complicated documents and procedures that are hard to maintain. They don't need to be.
Whether you want us to review what you've got already or start from scratch, we can help make sense of it all. Nobody understands your business better than you, so we'll come and visit your site and you can show us what you do. We can then:
produce a straightforward methodology and procedure you can work from;
identify your aspects;
evaluate those which are significant and need control measures;
produce a register of aspects & impacts which ties it all together.
If you're transitioning to the new ISO 14001:2015 standard, you can rest assured that we've got everything covered. "Lifecycle perspective" will be fully assessed during the aspects process. We'll also work with you to determine the best way to show your "Risks and opportunities", whether it's an entry in your register, or contained in a higher level document like a Corporate Risk register.
Whichever fits best within your processes
Prices start from £1000, depending on what you need. So give us a call and we'll discuss what's best for you.