Register of Legislation
order by phone
0191 516 6129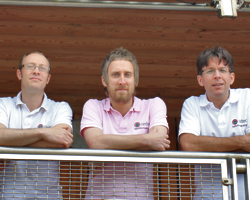 With a legislation review we can quickly establish which environmental and/or health & safety legal requirements apply to your operations and present you with your own register of legislation and action points for improvement.
You'll be given direct access to our wealth of expertise with one of our experienced team, and the review can be carried out either on-site or by telephone – whichever is best for you. We can then create a new register for you, tailored specifically using the results of our findings, or even take your existing register and review it.
Whichever option you take, we'll work with you to assess your legal compliance requirements and provide an easy-to-follow document that dovetails with Cedrec. We'll explain what the legislation is and why it is relevant to your specific business activities.
With Cedrec's legislation review service we'll take the hard work out of compliance.
If you're a Cedrec subscriber prices start from £595 for a telephone review and £795 for a site visit (plus expenses). For non-subscribers, a telephone review costs £995, with a site visit at £1195 (plus expenses).
Sample registers
If you would like to see the way we lay out our registers of legislation please select a sample from below:
Give Julia a call on 0191 516 6124 to discuss the best option for you. Or email julia@cedrec.com.