Legal Desk Research
order by phone
0191 516 6129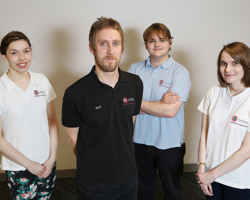 Is there a particular piece of legislation, story or subject matter you're not sure of? We can carry out desk research for you.
Using our wide range of contacts gained through 15 years of experience, our team of experts can make discreet enquiries on your behalf on any matters relating to the environment or health & safety.
For example, if you're planning to change an aspect of your business, such as packaging with cardboard boxes instead of plastic bags, we'll identify how this could affect your legal compliance and the consequences and potential costs involved in doing so.
Is your company expanding and taking on more staff? We could help you fully understand your health & safety obligations, from writing a health and safety policy, carrying out risk assessments to preventing and controlling exposure to hazardous substances.
We can even provide advice and guidance on training your employees about particular pieces of legislation. You simply wouldn't get this level of support from anyone else.